Open daily - 9AM to dusk
Come join us for some great family fun!
Welcome to Ure's Mini Golf!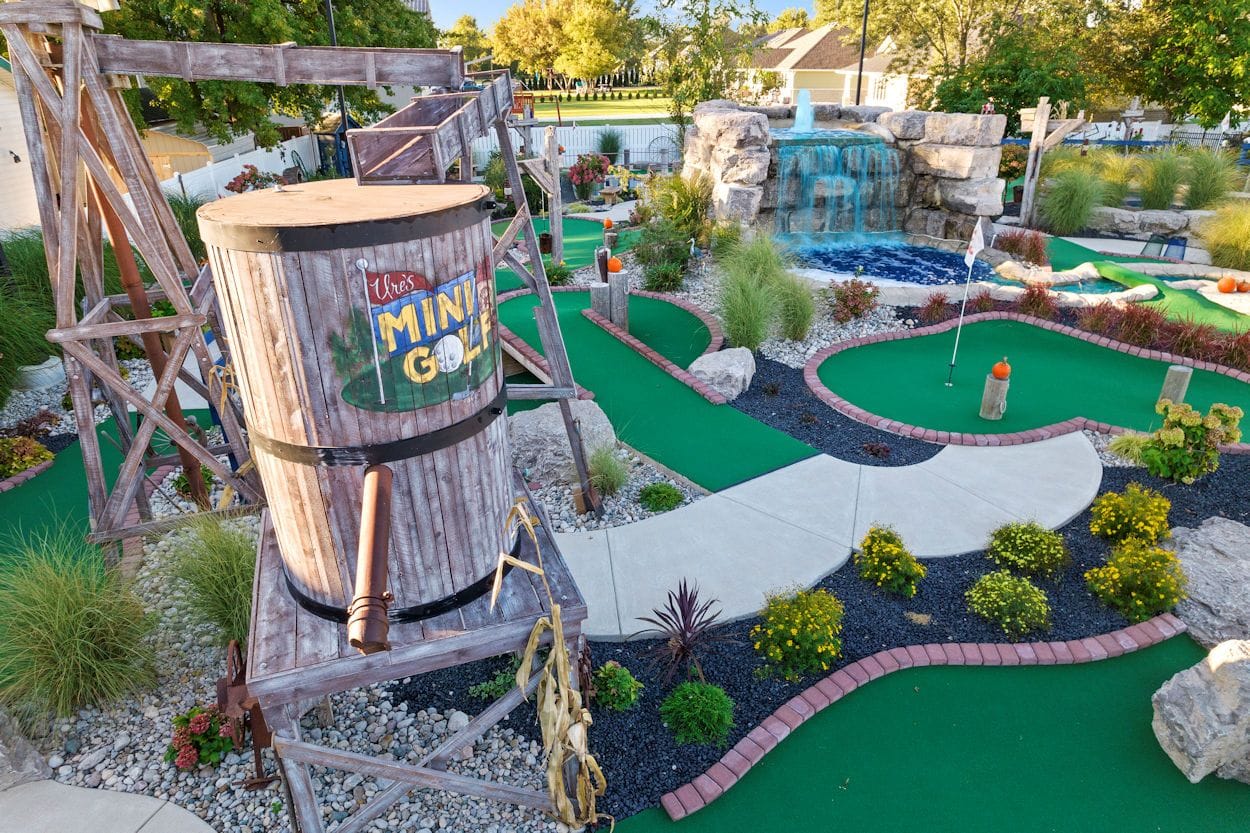 Looking for some wholesome fun? Breathe in fresh air & soak up the sunshine while you enjoy a mini golf adventure. Along the way you'll encounter plenty of exciting challenges. Trick shots, a waterfall, 2 streams, 4 ponds with breaking greens & fairways ensuring this "putting" course is "All About The Fun". This is family entertainment at it's best that will keep you coming back for more!
Designed and Built by Harris Miniature Golf, the leader in course design & construction having built over 800 courses worldwide!
** Handicap accessible for the outside 10 holes.
Here are some great shots of the course!